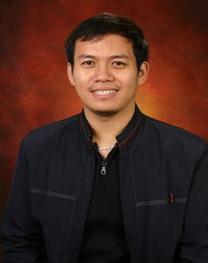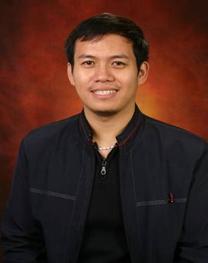 Shelldon I. Jagdon
MedExpress Drugstore
The Philippines
---
I am honored to have been chosen as one of the WPPF/FIP scholars. Not only with the
travel opportunity to Turkey, I now have the privilege and opportunity to build international
linkage and acquire broader insights in Pharmacy Practice.
The theme "Responsibility for Patient Outcomes – Are you Ready?" holds very close to my
professional advocate. I've always been particularly interested in promoting medication safety,
having established Clinical Pharmacy, among others in Perpetual Succour Hospital (Cebu Cit,
Philippines) and training department of MedExpress Drugstore (Philippines and Indonesia). I
believe more efforts are needed to create a safer environment for all medication-users. This
opportunity will knock only once, and I'd like to use the knowledge I will gain in this congress for
my medication safety agenda. For the next 18 months, I aim to achieve these objectives:
Creating a Drug Information Service in the Philippines and Indonesia. I think
communication is one of the major tools in addressing medication-related issues. With
the technological capacity of MedExpress Drugstore, there is a big opportunity to create a
linkage between a pharmacist and the patient by establishing a Drug Information Service.
Publish a reference guide for Pharmacists and other Health Care Professionals on "Drug
Interactions." Given the complexities of drug regimens being used nowadays, rampant
usage of complimentary and alternative medicines, and a unique assortment of Filipino
foods, it is very important to check for relevant drug-drug, drug-food, drug-disease and
other interactions.
Organize a research outfit that will identify and quantify medication errors happening in
the Philippines and Indonesia both in hospital and ambulatory setting. The absence of
statistical data on medication errors in the Philippines (and Indonesia) is a big hindrance
in the creation of a solid recommendation on policy changes in order to achieve a safer
environment for medication users. These data will be made available to policy makers,
hospital administrators, various organizations, and concerned individuals.
At the end of the day, I hope these efforts will cascade to the many patients who will be
experiencing the full benefit of their medications, free of the unnecessary, and at times lifethreatening,
effects and complications of an error.