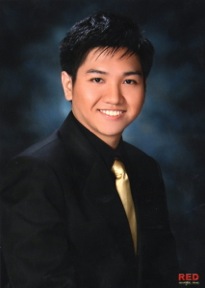 2013 WPPF/FIP Scholarship Winners
Details

Last Updated on Friday, 14 February 2014 08:14
Published on Friday, 31 May 2013 02:02
Hits: 1126
Congratulations to our winners for 2013 WPPF/FIP Scholarships!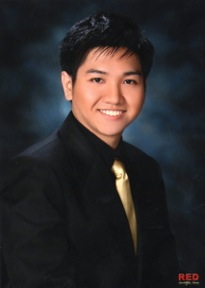 Madayaw! I would like to thank the WPPF and FIP for this great privilege to be chosen as a travel scholar for the 2013 FIP Congress in Dublin, Ireland.  To Mr. John Ware This is a once in a lifetime opportunity to represent my country the Philippines in the largest gathering of Pharmacists from around the globe.  I came to know about the FIP Conference and the Travel Grant through Erick Salenga, the first Filipino travel scholar of FIP.   Ever since then, I have envisioned myself to one day become on of the travel scholars.
I am excited to attend the conference as the previous participants upon returning to our country gained a new paradigm in their respective areas of practice.  My main purpose in vying for the FIP Travel Scholarship is to create the realization of practice and theory in my life's education and experiences that would create a positive impact for pharmacists especially in Mindanao, to my students in the univerisity, and to the community which I am a part of.  The FIP Congress 2013 has a timely theme: "Towards a Future Vision for Complex Patients" that addresses the current challenges we face in the Philippines especially on the island of Mindanao. In recent years, Mindanao has been the focus of international assistance programs and one of the key areas that are funded by these programs are health and nutrition. The current socio-economic status of Mindanao poses a challenging environment for pharmacists to provide quality pharmaceutical service. There is a need for a new breed of pharmacists that will not only dispense medications but also aid in the provision positive health outcomes by providing pharmaceutical care. This gives the Filipino Pharmacist an opportune time to actively take part and provide our unique insight in the development of a healthcare program that will directly impact local communities. This conference will provide me the avenue to realize this goal. It will give me a chance to glean on the pharmacy practices in Europe, in particular Ireland.
Upon my return, I will re-echo my learnings with the local pharmaceutical associations (through CPE) and with college of pharmacies. Attending the FIP Congress will not only benefit myself but especially the pharmacists and the pharmacy students of Mindanao. I will serve as a conduit of knowledge and information to further our advocacy that a pharmacist is an indispensable member in the management of complex patients. Maraming Salamat!
After consultation with the FIP Foundation, a third scholarship was awarded this year because of the extreme closeness of the results.  However, the third successful candidate, Mr Van Tuan Duong, has been involved in a serious motorcycle accident and will not be able to attend.  We really sorry for this to happen and wish Mr. Duong the best his good health and recovery!